In our previous post, we discussed four steps for preparing your home and HVAC system for an approaching tropical storm or hurricane. Durham has grown significantly since Hurricane Fran brought heavy rain and wind to central North Carolina, and new residents are not familiar with potentially devastating impact of tropical weather this far inland.
When hurricanes and strong tropical storms bear down on our area, homeowners must take action to prepare homes and HVAC systems. We described four key steps for preparing your home for hurricanes:
Perform routine maintenance on your heating and air conditioning system.
Review your homeowner's insurance plans.
Correct drainage issues around your home.
Prepare for power outages and flooding.
We always hope to be spared the effects of tropical weather; nevertheless, it is important to plan for preparation before the storm and recovery after the storm. We recommend following these five steps:
1) Take a Breath
If a storm like Fran, Floyd, or Hazel passes through our area again, it will be a historic event. Even if your home is significantly damaged or destroyed, remember to take a breath and count your blessings. Be thankful for the health and safety of your family. Remember that a lot of people are going through the same thing as you.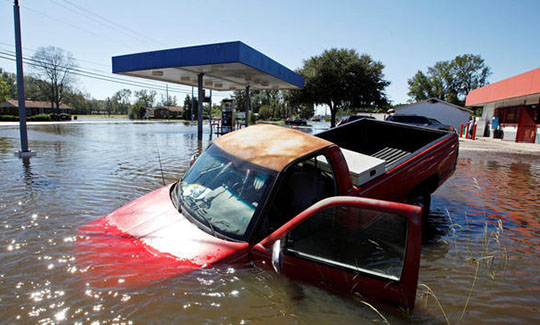 Durham residents and people from across the country will come together to assist in the recovery efforts. Take a breath, take in this life-changing event, and take the opportunity to appreciate the important things in life.
2) Report Damage and Power Outages
It is important for the recovery efforts of the community to report any damage, power outages, and ongoing flooding to proper authorities. Take pictures and thoroughly document any damage to your property.
3) Inspect Your Heating and Air Conditioning System for Damage
During tropical storms and hurricanes, downed trees and tree limbs, flooding, power surges, and flying debris could damage your HVAC system. Inspect your HVAC system for new damage. Check for signs of:
Dints, dings, and other external damage to your outdoor unit.
Leaks and punctures in refrigerant lines.
Burns and charred metal that could have resulted from electrical surges.
As Autumn approaches, less powerful, nuisance storms can still leave behind debris. Airflow is key to the efficiency and effectiveness of your heating and air conditioning system; therefore, it is vital to regularly examine your outdoor unit for leaves, sticks, and grass clippings.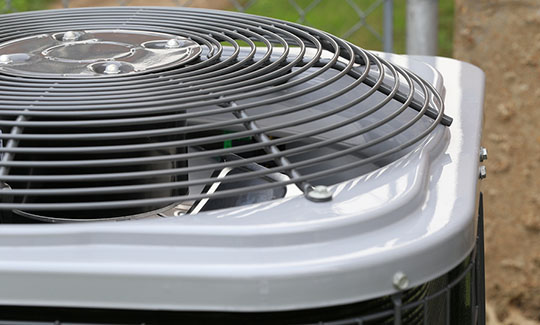 4) Control Climate as much as Possible
If your power is out for several days, it is important to control the climate as much as possible. The days following a tropical system are often hot and humid. Without your HVAC system controlling humidity, the environment in your home becomes conducive for the development of mold.
Use fans (battery powered if you do not have a generator) to circulate air through your home.
Open windows and place fans near windows.
Assuming you have access to water and generator power, make sure you dry out bathrooms after taking showers.
If there is water damage from the storm, it is vital to dry out the room in which the damage occurred.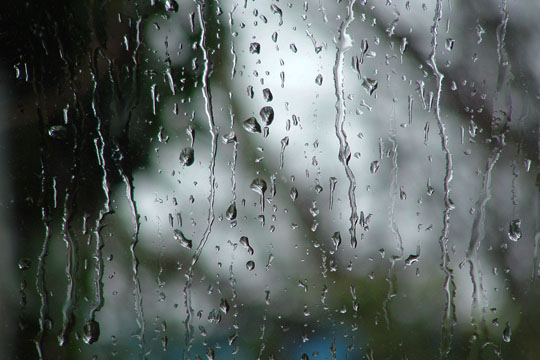 5) Have Your HVAC System Inspected for Damage
Even if you cannot see obvious signs of damage to your heating and air conditioning system, it is wise to have your HVAC unit inspected by a professional, licensed technician. Minor damage left unchecked, could become major, costly repairs in the future. Whether or not tropical weather strikes, it is important to makes sure your system is regularly and properly maintained.