Even though the calendar says it is the last week of winter, it feels more like summer in Durham. After beginning the week with severe weather and hail, we are now experiencing our first 80 degree temperatures of the year.
We want to help you ensure your air conditioning will be working when you need it this spring and summer. As warmer weather arrives, we have compiled this checklist below for turning on your air conditioning system for the first time.
1) Check Your Vents
Consistent airflow is key to maximizing the effectiveness and efficiency of your HVAC system. Before turning on your air conditioning, check the vents inside your home. Over time your vents can become dusty and dirty, which can lead to problems with airflow. Make sure your vents are clean and free of debris before you turn on your air conditioning for the first time.
Additionally, make sure all of the vents are open and unobstructed by furniture and decor. Blocking or closing vents will cause your system to work harder to keep your home comfortable, which increases your energy consumption and decreases the lifespan of your HVAC unit.
2) Check Your Filters
We often respond to service calls that could have been avoided if homeowners had regularly replaced their air filters. Air filters should be checked at least once a month and changed as often as they become soiled with debris. Regularly replacing air filters is never more important that spring, when pollen is at its yearly peak.
3) Check Your Unit's Clearance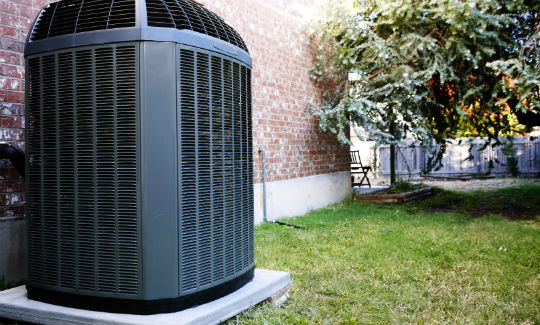 In order to maintain proper airflow, your outdoor HVAC unit requires at least two feet of clearance on all sides. Though outdoor units are not particularly decorative, hiding them with shrubbery and fencing will cause your system to under-perform if proper clearance is not maintained. Other debris that can obstruct airflow includes:
Grass Clippings: As you begin mowing your yard again, beware of grass clippings accumulating on your unit.
Leaves and Limbs: Recent heavy storms have blown fallen leaves around. Check your system to make sure it is free of leaves and limbs.
Budding Flowers: Dogwoods and other flowers are beginning to bloom. Soon they will be blowing with the wind and gathering around your HVAC system.
Maintaining airflow around your unit will help maximize its efficiency and lifespan.
4) Check HVAC Condenser Fan
If the condenser fan is dirty, you can clean it using a vacuum cleaner hose with a brush attachment. Make sure the unit is switched off at the thermostat, remove the covering, and vacuum any excess dirt and debris. This will help ensure proper airflow and increase energy efficiency.
5) Check Refrigerant Lines for Leaks
Examine the refrigerant lines for signs of leaks. If there is any sign of fluid leakage around the lines, contact an HVAC professional immediately. You should never have to replace refrigerant. The sooner you address the issue, the better. Prolonged leakage can lead to major, costly repairs, and catastrophic failure.
For the final two checks, turn the unit on.
6) Check for Cool Air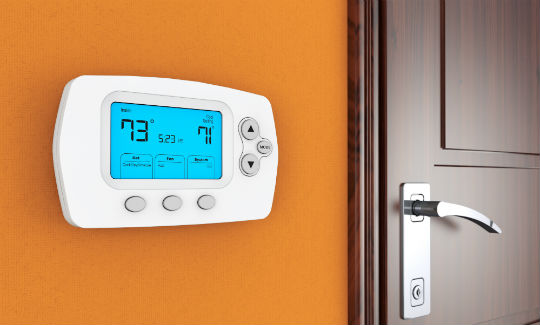 If the unit is on and the fan is engaged, noticeable cooler air should be pumped through your supply vents. The air coming from your supply vents should be about twenty degrees cooler than the air in your home. If you are concerned that the supply air is not cool enough, you can measure the temperature with a thermometer. If the air temperature is not around twenty degrees cooler, you should contact a professional as soon as possible.
7) Check the Breaker
If the unit is switched on at the thermostat, but it is not engaging, the breaker might be tripped. If the HVAC unit trips the breaker often, it could be indicative of a bigger issue with your unit.
If you have concerns about your heating and air conditioning system, spring is a great time to request diagnosis and maintenance. We always encourage our customers to make sure their systems are running well now, so that you are not without air conditioning when you really need it.