December, 2015 broke records for warmth from Florida to Maine. That seems like a distant memory now as we clean up from snow and ice. Here in the Triangle, the last of our sleet and freezing rain will melt this week and temperatures warm into the upper 50s and low 60s. We will be tempted to let our guards down, but we are barely half way through winter. You want to make sure your HVAC system is not going to let you down.
What We Have Experienced This Winter
Temperature swings are hard on your heating and air conditioning system. On December, 29th, the high temperature was 74 degrees. A week later, January, 5th, the high temperature was 34 degrees. We experienced excessive rainfall throughout December and early January, and an ice storm over the weekend.
Between oscillating temperature extremes, and excessive rainfall, your HVAC system has been working overtime to maintain comfortable temperatures and humidity levels this winter. Even though it will warm up over the weekend, there is a lot of winter left. When snow and ice come make sure you:
Clear off snow and ice as much as possible around the top and sides of your outdoor unit. Your HVAC system needs to breathe.
Do not attempt to chisel ice from any part of the unit. The risk for irreparable damage to your unit is too great.
Do not attempt to remove ice from the heat pump. Again, the risk for irreparable damage is too great.
Signs Your Unit May Be Failing
After working so hard for the first half of winter, your heating and air conditioning system may start to show signs of imminent failure:
There is cold air coming from vents. If your heat is on, but the air coming from your vents is like an artic breeze, your unit may be failing.
The heat is on, but never meets the temperature to which the thermostat is set.
You have seen an increase in your heating bills. If you are seeing significant increases in your energy bills over this time last year, your unit may be on its last leg. **Note: Due to much colder temperatures in January your energy bill will likely be considerably higher than December. A better comparison is January, 2015.
You are hearing unusual noises. If your furnace or outdoor unit is making loud or unusual noises, it may be a sign of imminent failure.
If your unit is showing signs of failure, it is better to contact a professional before it fails altogether. During arctic blasts and winter storms the volume of service calls increases for all HVAC companies, so if you have concerns about your system, contact a professional while the weather is mild.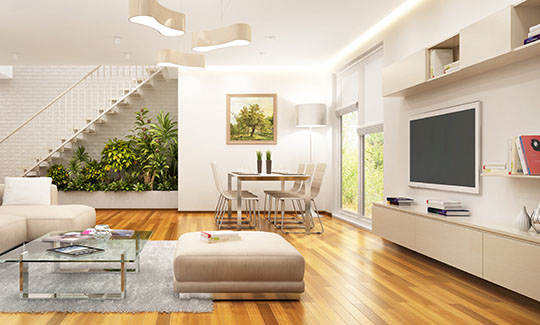 There is no substitution for regular maintenance. Regularly changing filters, maintaining clearance around the outdoor unit and indoor vents, and inspecting your unit for leaks can extend the life of your unit and help you make sure your family is warm when winter is at its worst.