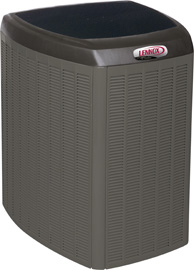 This summer we have discussed basic HVAC maintenance and how to make sure your air conditioning system is keeping your home cool in spite of the extreme heat we have experienced in Durham, NC. It is also important to recognize when it is time to repair your unit, and when it is time to replace it. The average lifespan of your air conditioning system is 12-15 years, though it could be shorter the unit has not been properly maintained. We want to help you decide whether to make expensive repairs or changeout the system entirely.
To Repair or Replace your HVAC System
Replacing your HVAC system is expensive. It is challenging to try to get the most out of your current unit before sinking more money into repairs than the system is worth. The key to maximizing the lifespan of your air conditioning system is proper maintenance. Earlier we posted an article about common HVAC problems with easy solutions for homeowners. Regularly replacing filters, proper thermostat management, maintaining adequate airflow, and watching for leaks and other evidences of more significant issues will pay off in the long run.
We are here to help you determine when it is the right time to replace your HVAC system; however, here are a few warning signs:
Motor failure often precedes compressor failure. A compressor is an expensive repair, and is a good occasion to consider replacing your system.
The lights dim when the systems engages. This is often a sign of compressor failure.
Your energy bills are increasing. Though there could be other factors within your home, this is often a sign of an aging air conditioning system.
Your home has excess dust and or moisture. This is especially true if the system has been regularly maintained.
When it is time to replace your HVAC unit, considering changing it out for an energy efficient air conditioning system. Due to their wide range of energy efficient systems, Lennox has won Energy Star's Manufacturing Partner of Year a total of four times [link]. By reducing energy consumption, energy efficient HVAC systems can save homeowners money in the long run.
HVAC installation is by no means a DIY project. Make sure your new unit is installed by someone you trust. Beyond installation, our NATE certified technicians can help you through the process of determining when you need to replace your system and what system to choose. Give us a call if you would like more information about when to changeout your air conditioning system.